12 reasons why being a bartender is way harder than you think!
WOW! There are so many truths in this article!  People seriously underestimate how hard it is sometimes!  Why do we do this to ourselves!  Because we love it, that's why!
You probably think serving up stylish cocktails for a living is one extended good dream, with the occasional crazy weekend and free access to the best sex you can imagine. In some ways, you're probably right—there are some crazy
bartender tales
to be heard. But in many ways, you are also very, very wrong (think: crazy
cocktail trends
, loads of confusing
bartender tools
, etc). Being a bartender can suck; read on to find out why.
They have to deal with drunk people
You might think that you're really funny and charming when you're drunk, and in the company of other drunk people, maybe you are. Maybe it really is cool, the way you get a little sassy and up the volume of your voice by a couple of decibels. But to the put-upon bartender, run ragged by the boozing crowds, you're an absolute nightmare.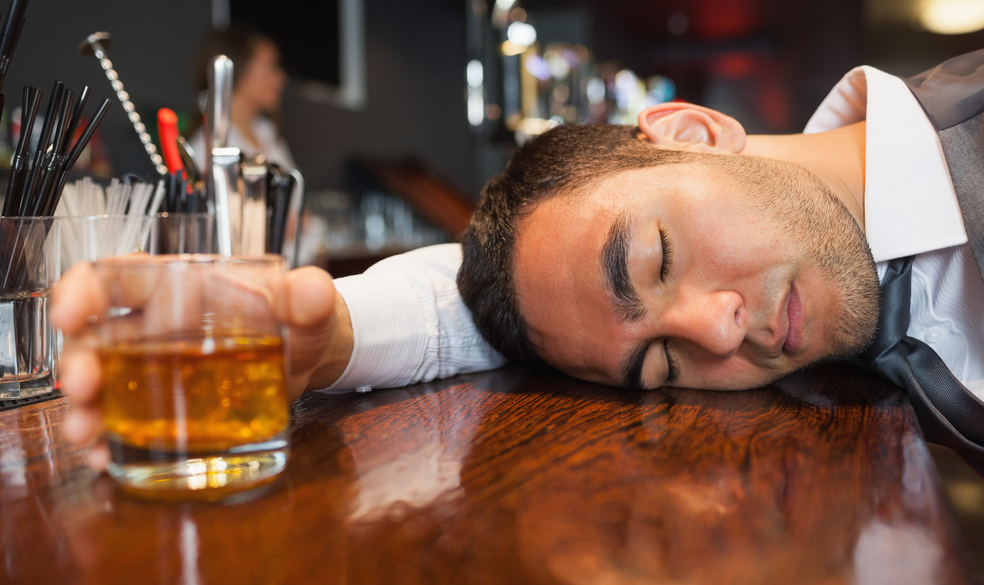 Photograph: Shutterstock
They have to work weekends
A bartender's working life is the mirror image of yours. You live for the weekend, when you can take your bra or underwear off and throw your head back in wild abandon, while the bartenders puts their business suit on and go into work. The bar is their boardroom; you are their client. Nothing about this metaphor is fun.
They get awful song requests, even though they're not the DJ
Drinking tends to make us sentimental, which in turn makes us long to hear shitty songs like "Scenes from an Italian Restaurant" or "November Rain." And instead of keeping our requests to ourselves, we plead with our bartenders to blast these unfortunate choices over the bar's sound system, to the irritation of the bartender and fellow patrons alike.
They have to deal with competitive colleagues showing off next to them
Your bartender probably just wants to calmly pour you a drink and snag his measly $1 tip, but the doofus next to him is throwing limes behind his back and catching them in glasses of ice, then pouring shots from ridiculous heights while people giggle and applaud. Like a performing monkey, the other on-duty bartender is forced to follow suit, dying inside as he choreographs a behind-the-bar routine worthy of Dancing With the Stars.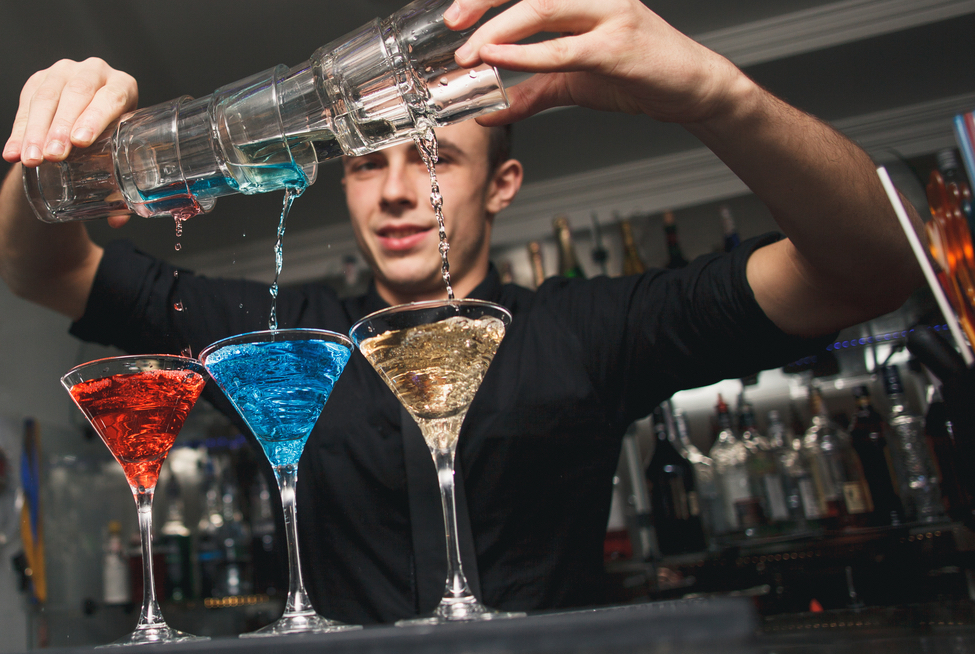 Photograph: Shutterstock
They have to deal with the smell of booze when they're hungover
When you're hungover, you're able to sob inconsolably in between huge bites of a bacon, egg and cheese, but bartenders have to return to the scene of the crime and then work with the very poisons that got them into this mess in the first place. It's the human equivalent of rubbing your cat's nose in vomit so it never vomits again. Or so it vomits more. Never quite figured that one out.
They have to memorize tons of ingredients
If there are 10 cocktails on the menu, and each one has at least four different ingredients, all of a sudden you're looking at insanely complicated combinations—and a bartender is under scrutiny to get it right every single time. It's like talking an exam, but in front of a live audience that's in a hurry to get shitfaced.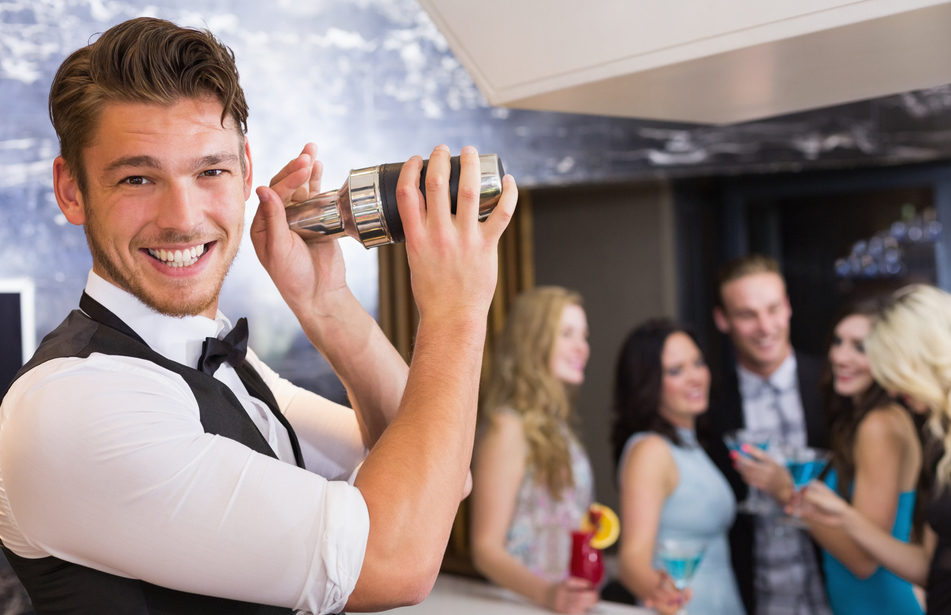 Photograph: Shutterstock
They have to handle requests for insane trendy cocktails
Memorizing the ingredients for a classic like the Manhattan is one thing—bourbon, vermouth and bitters isn't rocket science—but when a bartender is assaulted with requests for the latest It cocktail, things can get confusing real fast. From six-fruit tiki drinks to the rainbow cocktail (it hasn't been invented yet, but just you wait), stocking a bar for today's discerning drinker can be a losing battle.
They have to master the art of knowing who's next
You know you're next, and you fume if the bartender passes you over for someone more eager or more charismatic than you. In many ways this is your problem; you need to work on your "presence" in the world. But a good bartender has one hell of a job keeping track of the conveyor belt of impatient faces trying to catch his eye.
They're expected to be great-looking
Besides model or actor, bartender is one of the few professions where you're absolutely required to be hot. Think about it, have you ever seen a truly ugly bartender? Of course you haven't. They are under unbelievable pressure to be gorgeous.
Your ads will be inserted here by
Easy Plugin for AdSense.
Please go to the plugin admin page to
Paste your ad code OR
Suppress this ad slot.
Photograph: Shutterstock
They have to talk to losers
Just as in the general population, there's bound to be a few bad apples looking for bar service every night. While the average citizen can just walk away from someone who irritates them, bartenders have to serve them—and like it, if they want a decent tip.
They have to break up bar fights
Even worse than dealing with losers is the very real possibility of getting involved in a dicey situation between tipsy patrons. Alcohol + conflict = bar fights is a known equation amongst bartenders, who find themselves moderating disagreements between—or, in a worst case scenario, de-arming—overindulging customers more times than they care to.
They have to field people's constant demands to charge their phones
Once upon a time, people went to bars to disconnect and forget all about their daily lives (and problems) with the aid of a few strong quaffs. But in today's phone-addicted society, those days are long gone: when people go out to drink, they want to be able to text and Tinder to their heart's content. Any bartender will tell you that one of the most common requests (or demands) they're faced with is: "Can you charge my phone?" It goes beyond their job description, and it's downright annoying.
—written by Josh Burt and Lauren Rothman
As always see the original article below!
You probably think serving up stylish cocktails for a living is one extended good dream, with the occasional crazy weekend and free access to the best sex you can imagine. In some ways, you're probably right-there are some crazy bartender tales to be heard.